1st Regional FTC Robotics Competition 2022-2023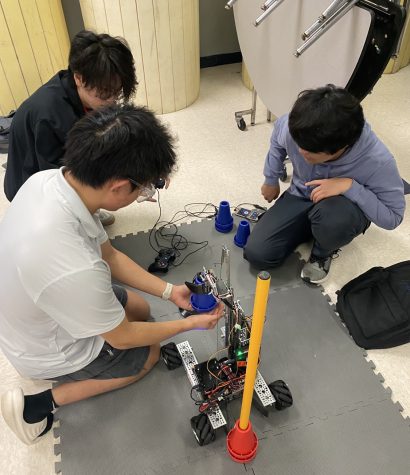 Today, the Saint Andrew's Robotics teams, #17156 and #641 attended the first out of four FTC competitions this school year. Arriving at Coral Spring Charter School at 8:00 am, team members immediately begin to prepare for their first Robot and Field inspections which checks their robot's build and function in order for them to participate in the later qualification matches. Though this is only the first Regional competition, our teams are enthusiastically fixing the last sections of codes and designs.
During an interview with our #17156 team Robotic Designer and Driver Shyamaa Karthik, he comments on his evaluation of the robot and projects its performance for the competition later today. When asked how he feels about the competition, he states, "we are pretty confident. We put a lot of effort and time into building and coding this robot, so I hope we can correctly and efficiently operate it." He further expresses that "though the robot doesn't have the best appearance, it gets the work done." This optimistic projection from one of the most active members shows a much more experienced and confident preparation compared to that of the previous year.
Shortly after both teams have passed the two inspections, the competition is within sight. Two drivers (Shyamaa Karthik and Lydia Taylor), a coach (Ava Allwardt), and a human player (Shirley Hu) are selected to represent team #17156 to compete. From the other team, #614, the drivers are X Ji, Jacob Lou, and Bobby Zhou and the coach is Daniel Wang. The robot from team #614 mainly focuses on placing cones into different heights of poles to sum points. On the other hand, team #17156 will be putting in their primary effort to score points in the autonomous section.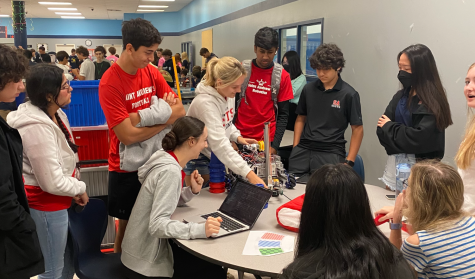 First match of the season, a huge win to team #614 for their 116pt game. This, of course, cannot be achieved if it were not for their numerous amount of practice before the live game. Danial Wang, team #614's Main Coder and Coach, answered some questions about his feelings before, during, and after the match for a conducted interview.
Before the match, whether it is on-site or back in his dorm, he never "expected such a high score." Furthermore, he states with surprise, "the highest I thought we were able to achieve was about 30 points because I thought that though the root is built well, we were still going to break some rules (sometimes unavoidable) and get penalized. " This expectation was cited back to the previous year when they lost all their points to penalties. When asked about how he felt during the match, he answered, "I was much more nervous than I thought. Our team was very careful about making moves in order to avoid breaking rules. During the match, I felt that FTC really did a great job gathering teams around the region — the team we leagued with was amazing and was very professional with their controls." "After the match, I felt extremely excited and proud of the unbelievable results we achieved," Wang said with enthusiasm following their first match's strong win.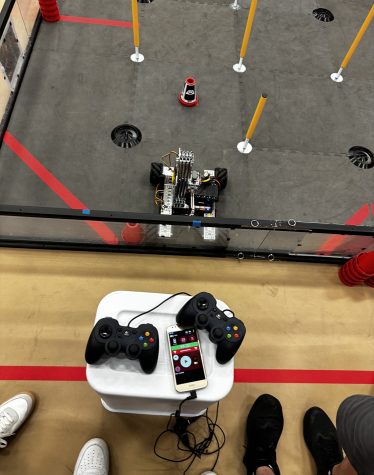 Later, Wang said that the results really reflect their hard work, especially over the past week. "Last night, our team stayed up until 4:00 am to fix coding bugs and the robot design," Wang asserted when asked about the team's building process; his teammates and himself worked an average of three hours each day this past week in addition to their intense academic work. Through hard work, success will be achieved. With team #614's win in their first match of the season, the future is looking quite bright.
For team #17156, the match results are not as great as projected, but thankfully this was the first match of the season. Through today's experience, members were able to gain important feedback that will aid them to make changes for the future.