Saint Andrew's Robotics Team celebrates their success!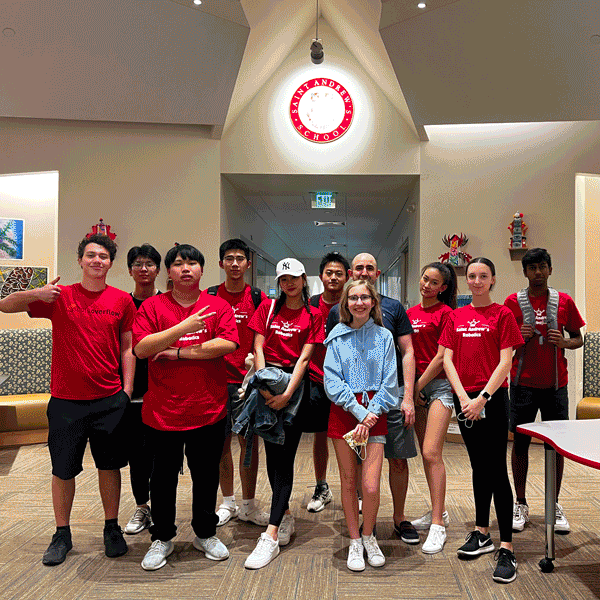 This past weekend, several excited students competed at St.Thomas Aquinas school in Davie, Florida. Our two teams, Scots Overflow (#17156) and ScotsBots (#20980) made everyone proud with their performance. They collaborated on the robot design. They built and programmed their robots to compete in this year's challenge. The students who attended the event were the following: Diego Aguilar, Ava Allwardt, Shyamaa Karthik, Elizabeth North, Rena Wang, Amy Wang, Xiancheng Ji, Jacob Lou, Zhongxuan Wang, Lydia Taylor, Luca Qumsieh, and Bobby Zhou. The mentors who attended were Joey Uriarte and Michelle Murray.
Scots Overflow had an average autonomous score that was 50% better than all other teams in the league and their average end game score was 89% which was better than all of the other teams in the league. Additionally, Scots Bots had an average TeleOp score that was 92% better than all of the other teams in the league. Design Technology and Media Arts Department Chair, Michelle Murray stated the following, "We are so proud of our members who worked so hard to participate both at the competition and in the club in general, I cannot wait to see what they do in our next competition." Please take a moment to join us in congratulating these students in their efforts! Stay tuned, our next competition will be hosted right here on Saint Andrew's campus!